Collection: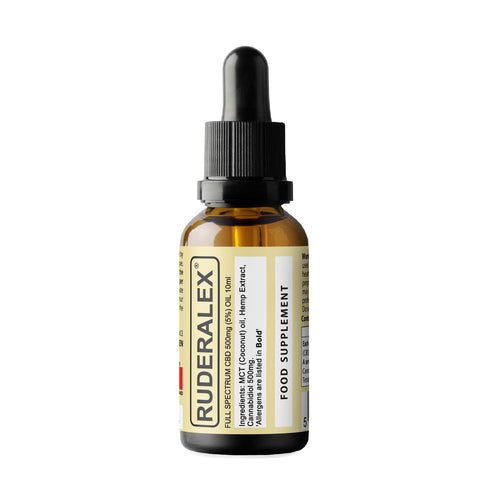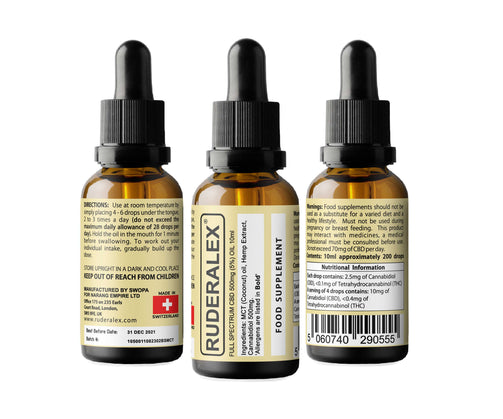 Collection:
Full Spectrum CBD 5% 500mg MCT Oil 10ml
Full Spectrum CBD 5% 500mg MCT Oil 10ml
Regular price

Sale price

£39.99
Key Features:
100% Organic Hemp Extract
Organic Full Spectrum Spectrum Hemp Extract
Lab Tested For Verified Quality
Contains no-GMOs, Pesticides, or Contaminants
Produced to the Highest Bio Suisse Standards
Premium Ingredients:
Bio Suisse Organic Full Spectrum Hemp Extract
CBD Content 5% 500mg
Premium MCT Oil
Contains less than 0.2% THC
Size 10ml
Directions:

Use this CBD oil at room temperature by simply placing 4 - 6 drops under the tongue, 2 to 3 times a day (do not exceed the maximum daily allowance of 28 drops per day).
Hold the oil in the mouth for 1 minute before swallowing.
To work out your individual intake, gradually build up the dose.
Must not be used during breast feeding or pregnancy.
Do not use as a substitute for a varied diet or healthy lifestyle.