Collection: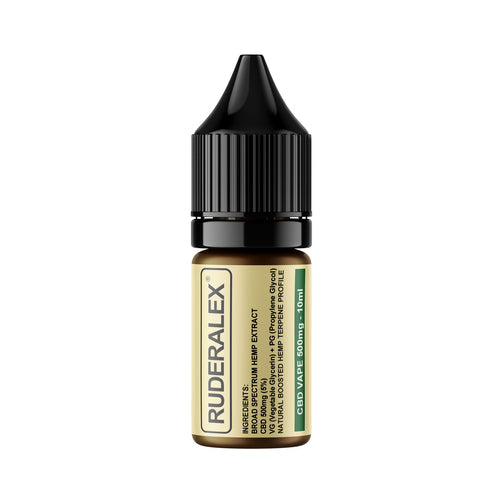 Collection:
Organic Broad Spectrum CBD Extract Vape E-liquid 10ml
Organic Broad Spectrum CBD Extract Vape E-liquid 10ml
Regular price

Sale price

£39.99
Key Features:
100% Organic Natural Hemp Extract
Available in Strengths: 250, 500, 1000, 1500 & 2500mg CBD
Lab Tested For Verified Quality & Strength
Enhanced Terpene Profile For Taste and Effectiveness
Contains no-GMOs, Pesticides, or Contaminants
Organic Ingredients:
CBD (Cannabidiol) Broad Spectrum Extract
80/20 VG to PG Ratio E-liquid
Contains 0% THC
Size 10ml
Our CBD vape e-juice is specially formulated in Switzerland, made by one of the pioneers of hemp in Europe. The Cannabidiol hemp extract is one of the finest on the market using a broad spectrum formulation blended into a 80/20 VG to PG e-liquid base.
Enjoy the natural taste of the boosted hemp terpene profile or easily mix into your favourite vape e-liquid flavour of your choice.
Dosing is dependent on an individual basis, but as a guide the 500mg CBD vape juice contains 50mg Cannabidiol per ml. It has been advised by the FSA/FDA that individuals do not consume more that 70mg of CBD per day, so you should dose accordingly.